The Roar
Jaguars Cheerleaders
Robin Valetutto is the Manager and Choreographer of the Jaguar`s Cheerleading Program since many years who gave a special introduction.
Before she had worked for the Kansas City Chiefs, what made her looking back at a long career inside the NFL.
In her video interview she gave a nice introduction to Jacksonville and how it is, to become a Cheerleader in the World`s hottest League.
The Roar videos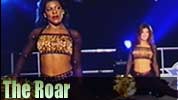 The Roar Live on stage
Video
The three Roar cheerleaders also talked about their Middle East experience and cheerleading.
Video
The Roar Cheerleaders reflecting on Graffiti
Video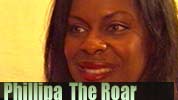 Phillipa interview
Video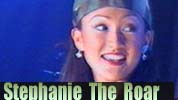 Stepanie interview
Video