New York culture on videos n' photos
Brooklyn Bridge New York
Large and majestic suspension bridges such as the Brooklyn connect NYC`s five boroughs, as Manhattan, Brooklyn/Queens and Staten Island are separated from the mainland.
Only the Bronx is part of the mainland.
The Brooklyn Bridge was designed with two levels, the upper for pedestrians and bikers, and lower for vehicular traffic.
New York photos by Lisa Lisa from Austria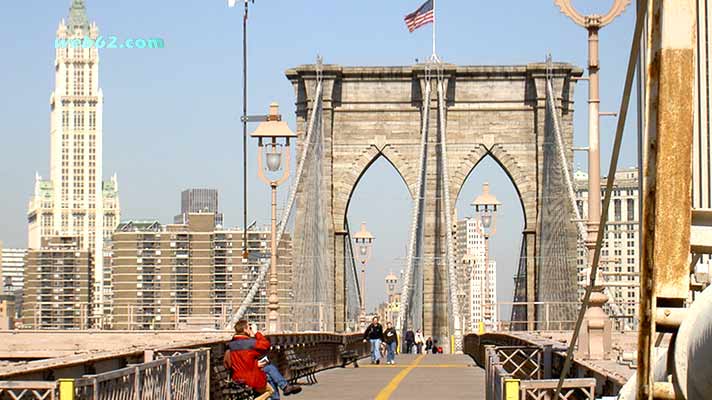 Brooklyn Bridge
Brooklyn Bridge spans over the East River frames the Empire State building and midtown skyscrapers. It`s a fantastic feeling to walk over the bridge during sunrise looking at Manhattans skyline like writer Walt Whitman, who constituted a walk over the bridge to be the best and effective medicine he ever relished for his soul.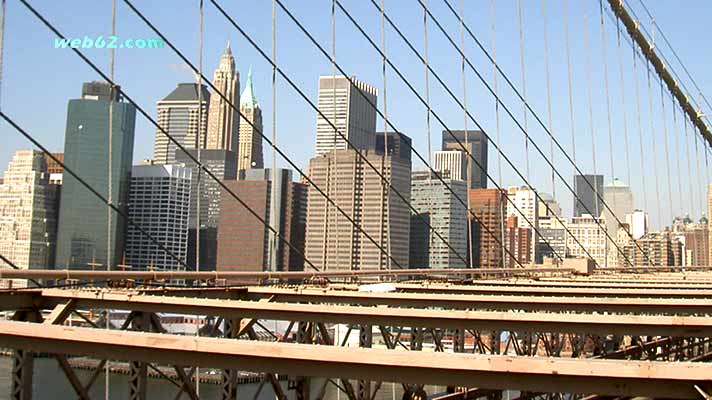 New York Brooklyn Bridge