Girls in Brazil
Sexy bikinis and hot Forro dancing is expressing the soul and the vibe of the Brazilian girls who simply enjoy looking attractive, sexy and elegant.
Of course there are also many Brazilian ladies who give a higher priority to religion rather than being with the sinner ladies.
But also they may admit, that some of the Forro dancing girls do look fantastic.
Brazil videos
Girls in Brazil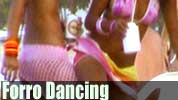 Brazil prides the amazing Forro Dance.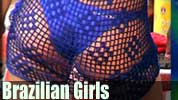 Brazil offers great beach parties.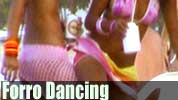 Brazil traditiional Forro Dance.
Links to Brazil
See more girls from Brazil at Brazil1.net