Fish and Snakes in Brazil
One key factor for nutrition in Brazil is fish from the Ocean or out of all those many giant rivers.
Also Snakes may end up in the pan here and there, but some of them are also lethal. Especially when they come on board of boats and ferries, where any form of panic can become a serious threat.
Brazil videos
Girls in Brazil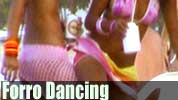 Brazil prides amazing Snakes and a lot of fish. Watch a river boat tour and some Forro dancing.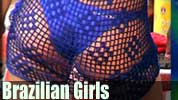 Brazil offers great beach parties.
Links to Brazil
See more animals and wildlife photos from Brazil at our Brazil1.net