Animals and Wildlife photos from Brazil
Sloths in Brazil
Out on the streets the living is colorful and slightly different to the U.S. and Europe with for example the lovely Sloths all around.
And while kids in Europe are having fun with dogs and cats, the Amazonian youth is enjoying a different variety of pets.
Brazil videos
Girls in Brazil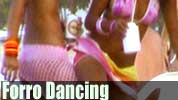 Brazil prides the amazing Forro Dance.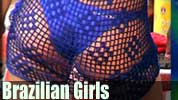 Brazil offers great beach parties.
Links to Brazil
See more animals and wildlife photos from Brazil at our Brazil1.net