Status Quo photos and videos
Status Quo talk
Once again the NFL has led the Status Quo into the Rhein Fire, where they introduced a new CD dedicated to the NFL Europe Party crowd, which was produced by D-MACK.
While looking back at the early days and talking about the current trends in rock and show business Francis Rossi did not seem to be a fan of small talk.
Status Quo Videos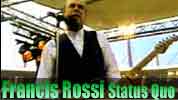 Francis Rossi interview
Video 1
Funky Status Quo
Video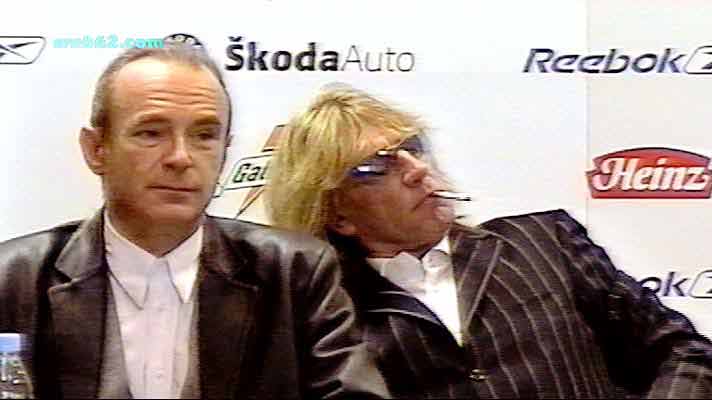 Francis Rossi interview
20 minutes of exclusive and newly edited videos with Status Quo and the long video interview with Francis Rossi may give an idea about the perhaps longest touring band on earth. Also some Status Quo photos point at age and good old history when bands and friends like Manfred Man and Peter Green had been their neighbors in the pop charts all over the world.
Status Quo live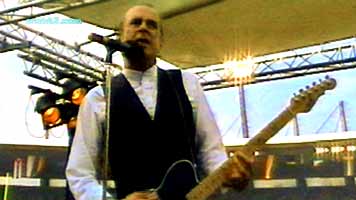 Before Francis Rossi went on stage he said, that "It`s a great vibe" to perform for 50.000 American Football fans, who had assembled to celebrate World Bowl with a pounding "Rocking all over ... " the Football arena.
Funky Status Quo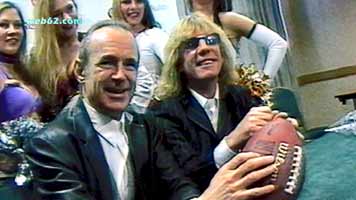 Francis Rossi and Rick Parfitt had presented their special NFL Europe song together with some assorted cheerleader beauties.
Philips Hall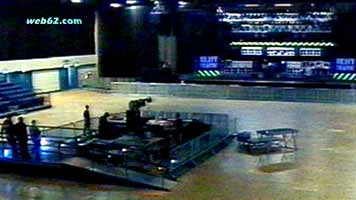 Many times Status Quo had played inside the Philips Halle in Duesseldorf with a capacity for up to 6.500 fans.