Thailand Myanmar Visa run
The Ferry ride to Myanmar is certainly very entertaining when the sun is shining and when the sea is smooth.
Find more photos and info about Thailand at our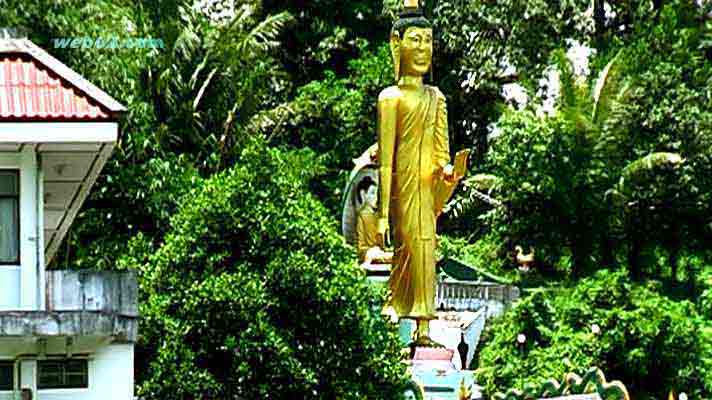 Myanmar immigration
A few of such impressive golden statues can be admired all along the ferry ride to Myanmar.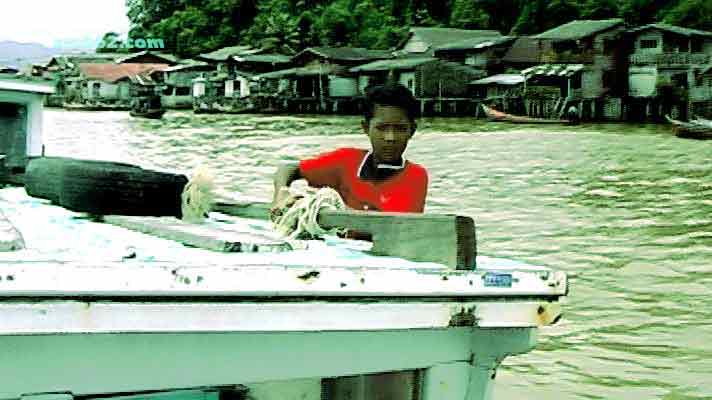 Myanmar visa run
Waterfront housing in Thailand and Myanmar.