Thailand Myanmar Visa run
Ranong harbor is the home off many different types of boats that connect Burma and Thailand and this part of a very long border.
Many boats are in a good shape what may point at some good business in the area.
Find more photos and info about Thailand at our
Thailand1.net Internet TV Channel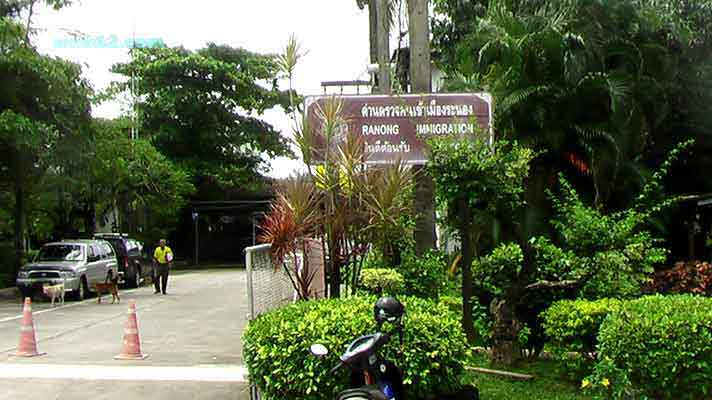 Ranong immigration
The Ranong Immigration area looks fairly nice and clean. But when entering the real port it seems to be like a step into true old Asia with loads of wood and salty diesel smell around.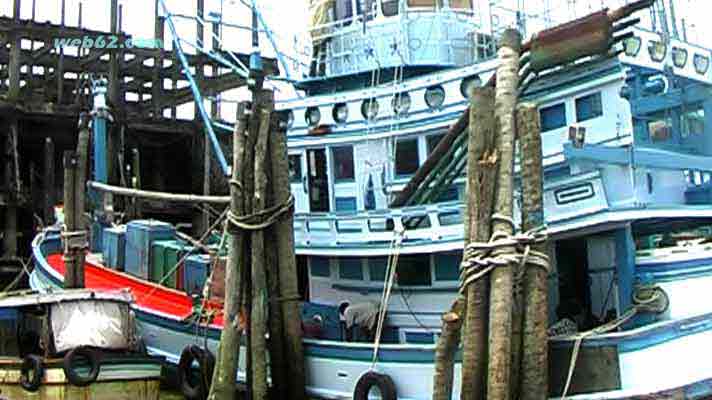 Ranong harbor
All visa runners have to find their way down these stairs on the right in order to make it down to the ferry so that females might better leave their high heels at home.