New York culture on videos n' photos
New York Manhattan
One of the big earners in New York had been the boxer Evander Holyfield but also Briton Richard Branson had been cleaning up with his Virgin stores and his airline Virgin Atlantic that does connect London with New York and Miami with quality flights at invincible rates.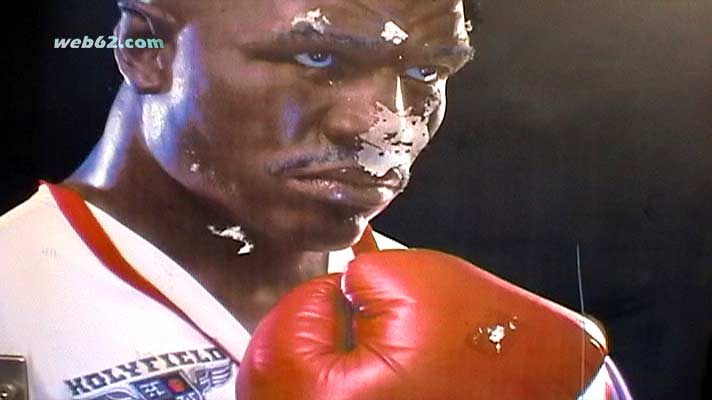 New York Holyfield
New York loves Mr. Holyfield and his posters had been all over the city in 2004.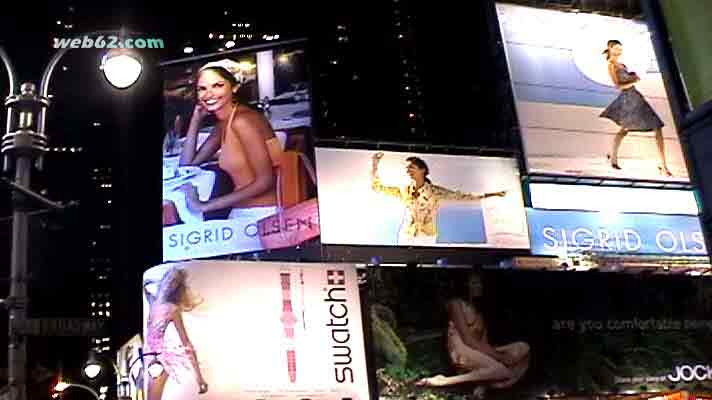 New York advertising
Janet Jackson`s Nipplegate at Super Bowl had been one of the funniest stories coming out of America in 2004.
Why did the New York NFL got so much worked up about this split second of most harmless nudity. Wasn't it just a funny joke ?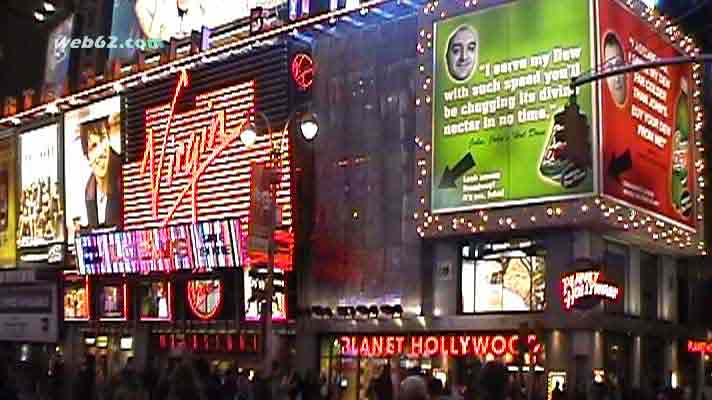 New York Virgin store
Interesting to see, that with the Virgin brand an Englishman named Richard Branson has left his footprints also on Times Square while his Airline is primarily servicing Miami and the Caribbean.