Eddie Irvine

and his Jaguar
At the event Eddie Irvine sounded pleased with training results, the car and his new team.
Still he is experienced and honest enough to explain, that it may take a little time to adjust things to the max, before the Jaguar might become fully competitive.
Formula 1 Champion pilot Eddie Irvine had also outed himself as a true car fan as he owns 4 Ferraris and a very special Jaguar.
Eddie Irvine video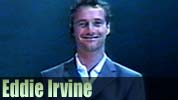 Eddie Irvine on Jaguar
Video
Video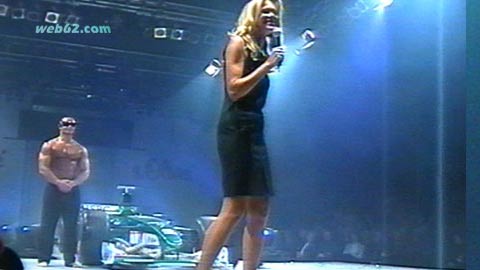 Eddie Irvine
Nina Ruge explained, that she has always been a fan of Eddie Irvine and on her question why he hasn`t moved to fancy Monte Carlo, he simply said, that he doesn`t care about money that much.
So he can call himself still a Dubliner, although his fast international lifestyle seems to be more like the one of a modern, jetting Gipsy.
He sounded like someone, who enjoys his traveling days with also a visit to his son in Australia lined up next.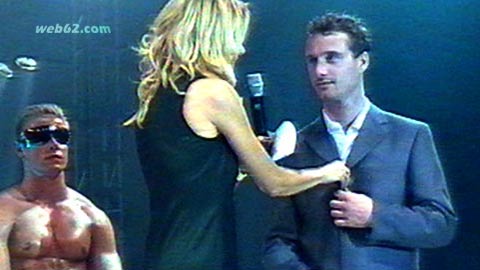 Eddie Irvine
By the time Nina Ruge started to undress Eddie Irvine to check, whether he was wearing an s.Oliver suit, some of his female fans might have gotten jealous.
But as a result of his resentments against excessive physical training no giant muscles had been disclosed.
In the Chinese horoscope Eddie Irvine was born in a year of the Snake, when higher intelligence rules rather than muscles.
That`s perhaps why Ladies want Eddie.