Marcus Robinson

WR Bears / Ravens / Vikings
Der superschnelle Wide Receiver Marcus Robinson hatte eine großartige Rhein Fire Saison in 1998, als er im World Bowl in Frankfurt mit 74 yards nach langem Paß von Jim Arellanes brillierte.
Am Ende der Saison war er Offense MVP der NFL Europe und auch im All Stars Team.
Sein Rekord damals 884 yards in 11 Spielen.
In der NFL Saison 2000 gelang Marcus Robinson bei den Chicago Bears der endgültige Durchbruch, nachdem er nur als 4. WR begonnen hatte.
14,5 Millionen Dollar sollte er in 4 Jahren in Chicago verdienen und er wurde der erfolgreichste WR in die Geschichte der Bears, was ihm gestattet, entgegen dem Dresscode sein Fire Shirt beim Training zu tragen.
"I have to support my guys" war sein Kommentar dazu, womit klar sein dürfte, dass sein Jahr bei Rhein Fire für ihn sehr wichtig war und weshalb in seinem neuen Haus Fire Helm und Shirt einen ganz besonderen Platz erhalten werden.
Auf jeden Fall war auch entscheidend, daß Bears Head Coach Dick Jauron das Talent von Marcus Robinson erkannte, und ihm eine Chance gab.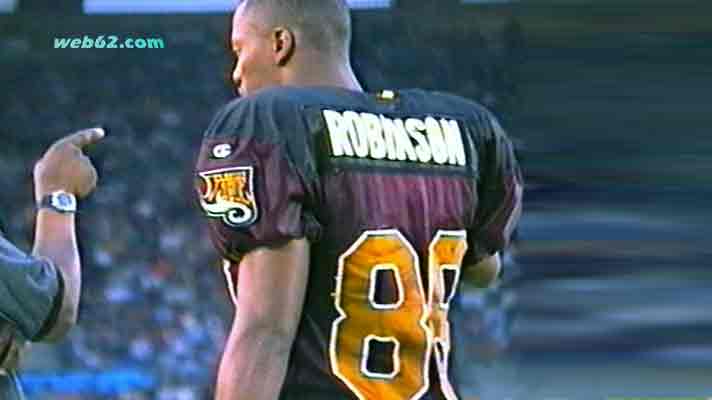 WR Marcus Robinson
Video Interview mit Marcus Robinson's receiver coach Mike Jones.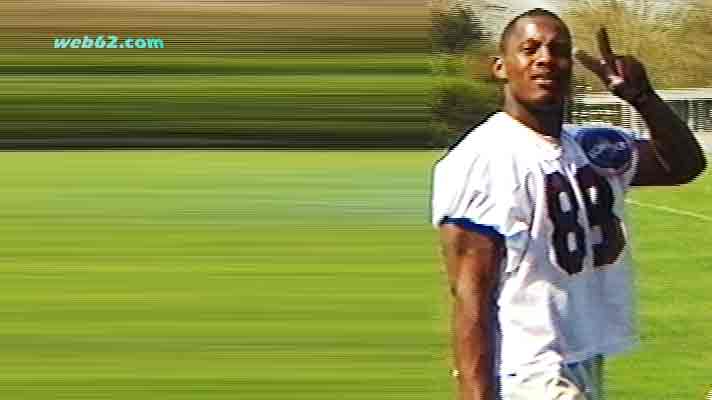 WR Marcus Robinson
Born in Fort Valley, GA am 27. Februar 1975
College: South Carolina
Größe: 1,91 m
Gewicht: 96 kg