Derrick Clark

Running back
Im Heimspiel gegen die Amsterdam Admirals waren DC und Kenny Bynum ein 1-2 punch Running Back Duo.
Kenny Bynum wurde von Brandon Noble später als "slash`dash kind of Running Back" und als "unreal" bezeichnet, womit klar ist, dass ein DC ohne Verletzung im Zusammenspiel mit Kenny ein erfolgreicheres Abschneiden ermöglicht hätte.
Es war zu vernehmen, dass anstregende Arbeit auf Baustellen eine vollständige Heilung seiner schweren Verletzung aus der Saison 1999 verhindert hatte.
Eine angedachte Verpflichtung als Running Back Coach wurde leider nicht weiter verfolgt.
So Good Bye DC and good luck!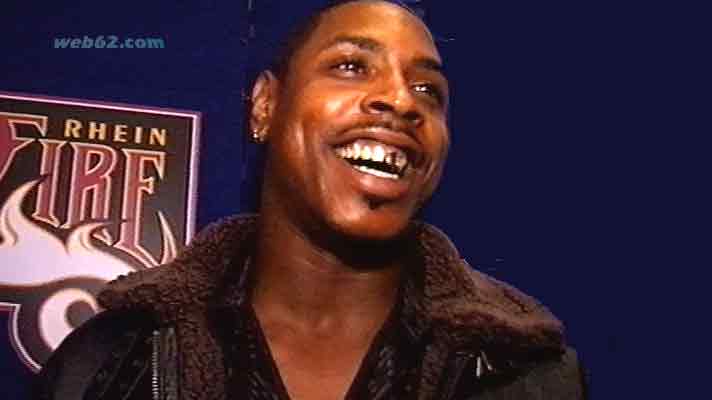 RB Derrick Clark
Derrick Clark Videos
Interview 1999
Video
Interview 2000
Video
Derrick Clark 1999 vs. Amsterdam Admirals
Video
Derrick Clark 1999 vs. Berlin Thunder
Video
Derrick Clark 1999 vs. Barcelona Dragons
Video
Derrick Clark 1999 vs. Frankfurt Galaxy
Video
Derrick Clark 1999 vs. Scottish Claymores
Video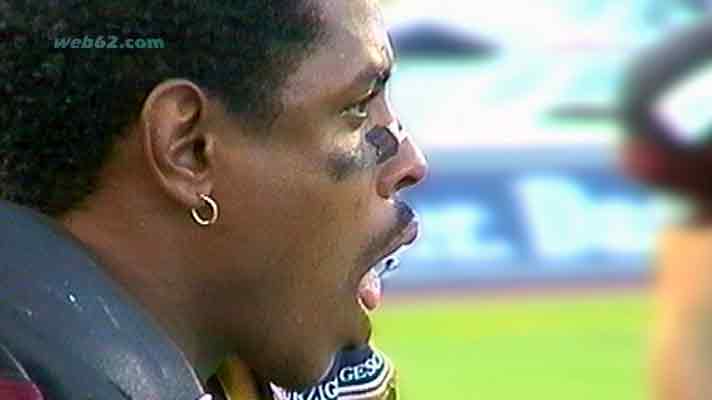 RB Derrick Clark
Geboren am 4. Mai in 1971
College: Evangel College
Größe: 1,85 m
Gewicht: 111 kg