Trail of Dead

Live Concert
Phnom Penh sah ein fantastisches live Konzert der The Trail of Dead als Jason Reece, Conrad Keely, Jamie Miller und Autrey Fullbright II die älteste Rockn' Roll bar in Indochina mit einem explosiven Live set ans wackeln brachten.
Leider konnten die Trail of Dead nur eine knappe Stunde spielen, da ansonsten die Nachbarschaft rebellisch geworden wäre.
Aber besser kurz und heftig, als zu lange und die Freude war in der tat so groß, dass die Band auch noch Wochen nach ihrem Gig ein Stadtgespräch war.
Trail of Dead Video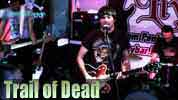 Trail of Dead in Kambodscha - Video 1
Video
Soon more from the interviews and the concert ...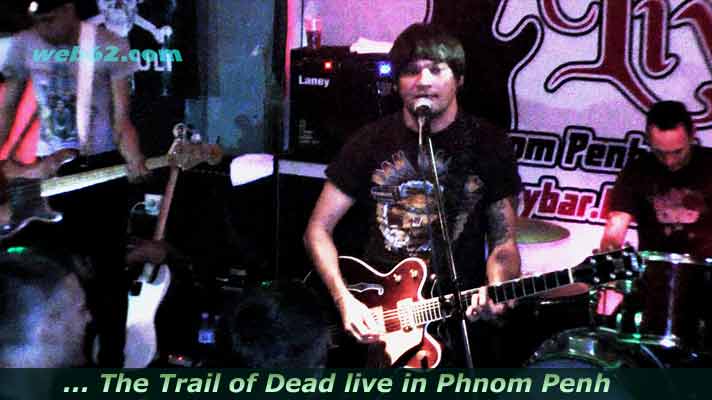 Trail of Dead Live
Die Sharky's Bar als die Trail of Dead auf die Bühne kamen.
Jason Reece Interview
Jason Reece war sehr beeindruckt von Phnom Penh und im Interview fragte er sich, wie Menschen dort leben können.
Dazu war er wenig angetan von Mitt Romney und man fragt sich, was er derweilen zu Donald Trump sagen würde.