Tina Turner

live in Düsseldorf
Beim Super Bowl 2000 in Atlanta sahen weltweit 400 Millionen Zuschauer im Fernsehern Miss Tina Turner, "the hardest working Lady in Showbusiness".
Doch schon rund 30 Jahren früher wurde Tina Turner in den größten Hallen Deutschlands mit genau diesen Worten angekündigt.
Ihre Show hiess "The Tina Turner Revue" und ihre Hits waren Nutbush City Limits und eine scharfe Proud Mary Version.
Zu dieser Zeit regierten Stevie Wonder, die Temptations und anderen Soul Künstler des legendären Tamla Motown mit Black Grooves die Tanzflächen in den besseren DE Clubs.
Und für selbiges Publikun waren ihre Konzerte Pflichtbesuche denn von Mainstream Pop war Tina Turner damals noch ganz weit entfernt.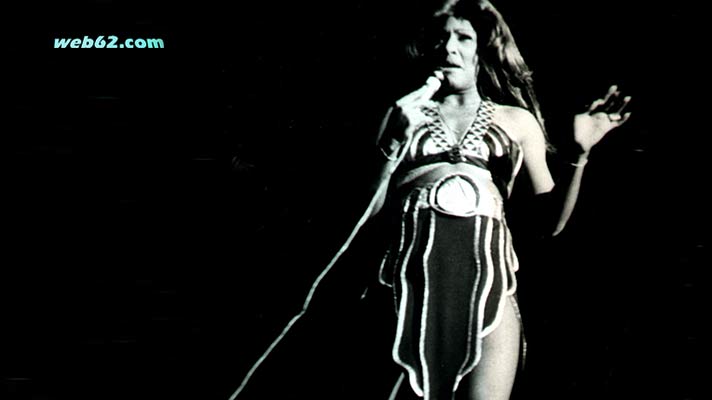 Tina Turner & the Ikettes
R & B, Funk und Tamla Motown war Music für Insider, der überwiegend nur in privaten Nightclubs zu finden war.
The Ikettes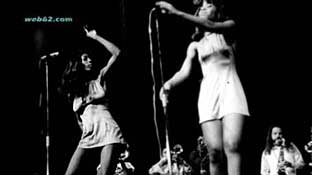 Dazu gab es die Ikettes, deren Tänze vermutlich noch heute für Furore im GEZ TV sorgen würden..
Ike Turner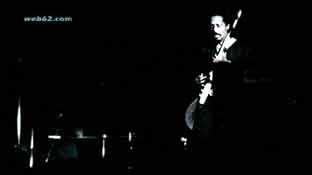 Bandleader Ike Turner war der Mann im Hintergrund und seine Arbeit als Komponist und Arrangeur war damals in den USA extrem begehrt.