Conrad Keely
videos, stories
Berlin gefällt Conrad Keely ausgesprochen gut während Austin, Texas trotz seiner rebellischen Ader ein wenig auf der Beliebtheitsskala zurückzufallen scheint, denn die letzten Monate sahen weit mehr Aktivitäten in Phnom Penh.
Unter anderem auch eine Benefiz Tour über die Dörfer Kambodchas bei der lokale Musiker, die Kampot Playboys und Conrad Keely ein kleines aber feines privates World Music Festival unterstützt haben, welches der Holländer Marcel Cromvoets als Opening Doors Village Tour 2012 mit viel persönlichem Engagement organisiert hatte.
Conrad Keely Videos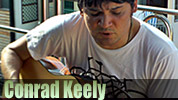 Live rooftop concert 2012 Kambodscha - Half of What
Video
Live rooftop concert 2012 Kambodscha - Awestruck
Video
Live concert 2012 Riverhouse, Kambodscha - Johnny
Video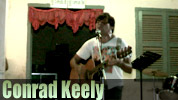 Live Concert 2012 Kambodscha - 5 years
Video
2012 Kambodscha - The opening doors village tour
Video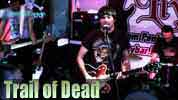 Welch eine fantastische Sache war das Konzert der Trail of Dead in Phnom Penh.
Fotos und Video Interviews vom Konzert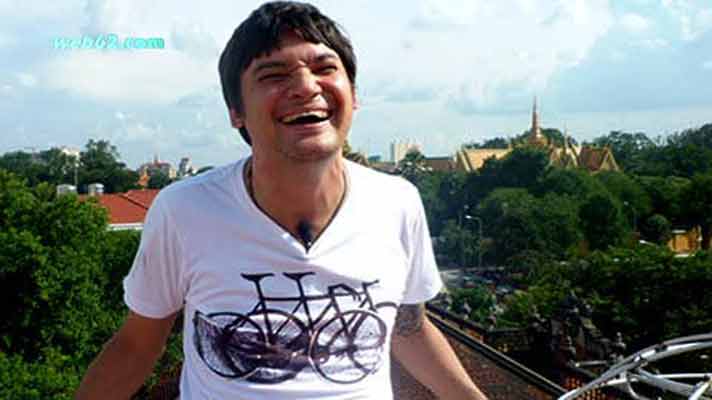 Conrad Keely
Leider war der Sound der Anlage ein wenig rechtslastig denn in Kambodscha gibt es tatsächlich noch PA Verleiher welche ihre Boxen nur eng zusammen aufstellen um Stereoeffekte zu vermeiden.
Conrad Keely Interview
Leben in Kambodscha
Video
Über Tourneen, Trail of Dead, Deutschland, Rooftop Festival, Japan und Konzerte
Video