The World Cup 2014 Blog
What an amazing 2014 World Cup we saw, with a full repeat of the final in 1990, which had also been a year of the Horse, similar to 2002, when Brazil had won against Germany.
So once again a close 1:0 victory for Germany over Argentina, who had only taken 3 goals during the entire tournament scored by the 2 Monkeys Mario Goetze from Germany and Ahmed Musa from Nigeria.
And once again the Rat symbol has emerged as the by far most successful coaches in the world with 3 recent champions. Felipe Scolari in 2002, Marcello Lippi in 2006 and now Juergen Loew in 2014, while 4 of the 12 symbols have never won a title.
The World Cup Final
World Cup history tells us, that Germany has won and lost 2 World Cup finals in years of the Horse and that Argentina has been a wonderful oponent for the Germans since several years.
Now the Germans have set up 3 more records with playing their 4rth consecutive semi-final and by having reached
a total of 8 finals. Further more German striker Miro Klose, took over the all time WC scoring record with 16 goals from Ronaldo.
In South Africa Rooster and Rat where the by far best striker symbol while this year Rooster is down with only 5 goals while Snakes rule with already 22 goals.
And in fact, the 3 German Snake players Mueller, Kroos and Khedira players have scored 8 of them to shift the team safely into the final.
On the contrary, the Argentinian game is built on the second best scoring symbol, the Rabbit, as their Messi and Higuain have scored 5 from the 7 Argentinian goals and from the total of all the 18 goals shot by the Rabbits.

Back in 2010 the 2 finalists Spain and Netherlands were both driven by the Rat symbol, featuring Snijder, Iniesta, Torres and a few more on both sides in alongside various Rooster like David Villa etc.
Outlook
So far not a single European team has ever been able to win a title on the American continents and usually defense wins championships, offense only some games.
On Sunday both of theses rules need to be broken by the Germans to win their 4rth title against a strong Argentinian side, which had only allowed 3 goals during the entire tournament, while the Germans have shot the by far most goals with 17.
Tip: 1:0 for Germany.
The small final
July 12, 2014
The Netherlands scored 3rd place with an easy 3:0 win against Brazil after they had made second place in South Africa back in 2010.
The semi-finals
July 8, 2014
The first semi-final had been a repeat of the 2002 final between Brazil and Germany which brought a stunning 7:1 victory for the Germans.
The tip was: a close win for Germany with 2:1
July 9, 2014
The second semi-final saw Argentina with Messi & Higuain moving on over the Netherland with the predicted close 4:2 win after penalty shoot out..
The tip was: a close win for Argentina with 1:0
The quarter-finals
July 4, 2014
The first quarter-finals saw a 2:1 victory for Brazil over Columbia during which Neymar got kicked brutaly out of the tournament. Earlier it was another shoot out between France and Germany which ended 0:1 through the second goal of Mats Hummels.
July 5, 2014
The second quarter-finals saw a close win for the mighty Netherlands vs. the super underdogs from Costa Rica after a penalty shoot out while Argentina managed to defeat Belgium with 1:0.
Last 16
June 28, 2014
The first finals brought a lucky 3:2 win for Brazil against Chile by a penalty shoot out after a 1:1 while Uruguay went out against Columbia with a 0:2 without sanctioned striker Luis Suarez.
June 29, 2014
The second finals saw an unlucky loss for Mexico losing the mighty Netherlands by 1:2 after they were leading until the 86th minute with 1:0. The second match between the brave Costa Ricans and the minimalists from Greece brought a 1:1 after 123 minutes and after the penalty shoot out it was a 5:4 for Costa Rica.
June 30, 2014
The third finals began with a 2:0 by France vs. Nigeria before Germany scored a lucky 2:1 win against Algeria.
July 1, 2014
The fourth finals led Argentina to a 1:0 in overtime against Switzerland while also Belgium had opted for overtime to defeat the USA with 2:1.
The group shoot out
June 23, 2014
The first shoot outs on Game day 12 began with a 2:0 victory for the Netherlands against Chile while Spain won with 3:0 against the Aussies. After that Brazil won against Cameroon with 3:1 while Croatia lost against Mexico with 1:3.
June 24, 2014
The second shoot outs on Game day 13 saw a rough clash between Uruguay and Italy which ended 1:0 after the Mexican referee went one sided with a ridiculous red card for Marchisio and by allowing notorious Vampire Suarez some dirty head kick and a bite. At the same time Costa Rica and England delivered a dismal 0:0.
After that Colombia defeated Japan with 4:1 while the Ivory coast went out after a 1:2 against the Greeks.
June 25, 2014
The third shoot outs on Game day 14 saw a great 3:2 win for Argentina against Nigeria and a 3:1 for Bosnia against the Iran. After that Ecuador scoreds a 0:0 against France while Switzerland moved through with a 3:0 against Honduras.
June 26, 2014
The fourth shoot outs on Game day 15 brought a 0:1 loss for the USA vs. Germany and Portugal defeated Ghana with 2:1. Later Russia scored a 1:1 against Algeria dfeated Southkorea with 1:0.
Those were the group matches
June 22, 2014
Game day 11 did start with a 1:0 for Belgium against Russia before Southkorea went out with a 2:4 loss against Algeria. In the 3rd team USA had almost clinched the next round with a 2:2 draw against Portugal with legendary Ronaldo.
June 21, 2014
Game day 10 opened up with a dismal 1:0 for Argentina against Iran by a Messi goal in extra time, while Germany had scored a lucky 2:2 against Ghana and Bosnia left the competition with a 0:1 loss against the Super Eagles from Nigeria.
June 20, 2014
Game day 9 saw another sensational 1:0 win for underdog Costa Rica against Italy giving us the very first shoot out at group stage between the Italians and Uruguay. After that Switzerland got thrashed 2:5 by France and Ecuador won with 2:1 against Honduras.
June 19, 2014
Game day 8 brought a 2:1 victory for Colombia against Ivory Coast before England lost 1:2 against Uruguay through 2 tremendous goals by Luis Suárez while Wayne Rooney had only managed to convert 1 out of 3 prime opportunities. In the third game Japan and Greece showed a dismal 0:0.
June 18, 2014
Game day 7 had started with a close 3:2 win for the Netherlands against the brave Australians. After that Spain was sent home with a 0:2 loss against Chile before Croatia kicked out Cameroon with 4:0.
June 17, 2014
Game day 6 began with a 2:1 victory for Belgium against Algeria and a 0:0 between Brazil and Mexico with their superb goalkeeper Guillermo Ochoa. After that Korea Republic and Russia did achieve a 1:1 aiming to challenge Germany in the next round.
June 16, 2014
Game day 5 brought a 0:4 loss for Portugal vs. Germany with Ronaldo on the field against a sensational Thomas Mueller, who had scored 3 goals. After that Nigeria and Iran came up with the most boring 0:0 of the tournament while the USA managed to score a close 2:1 win against Ghana.
June 15, 2014
Game day 4 saw close 2:1 victories for Argentina against Bosnia and for Switzerland against Ecuador while France defeated Honduras with 3:0 featuring 2 goals by Karim Benzema.
June 14, 2014
Game day 3 began with a 3:0 win for Colombia against a weak Greece before Uruguay got demolished with 3:1 by an amazing underdog team from Costa Rica, what was followed by an exciting match between England and Italy, which went 2:1 for the Squadra Azurri with top striker Mario Balotelli, who had scored the match breaking goal.
Japan lost 1:2 against Didier Drogba and Ivory Coast.
June 13, 2014
Game day 2 brought an epic 1:5 loss for Spain against the Netherlands with Robben and van Persie in top shape, and another dubious referee performance by Colombian Wilmar Roldan when Mexico was refused 2 clear goals at their 1:0 win against Camaroon.
June 12, 2014
Game day 1 saw a lucky 3:1 win for Brazil in São Paulo against Croatia with a disgraceful referee call from Japanese Yuichi Nishimura and 2 goals from Neymar.
The World Cup Champion Coaches
So far 5 Championships were won by Dogs some long time ago whilst in recent years Rats, Goats, Rats and Rabbits have conquered 3 titles each.
All FIFA World Cup Titles
2010 Tiger Del Bosque Spain
2006 Rat Marcello Lippi Italy
2002 Rat Felipe Scolari Brazil
1998 Snake Aimé Étienne Jacquet France
1994 Goat Carlos Alberto Pereira Brazil
1990 Rooster Franz Beckenbauer Germany
1986 Rabbit Carlos Bilardo Argentina
1982 Rabbit Enzo Bearzot Italy
1978 Tiger César Luis Menotti Argentina
1974 Rabbit Helmut Schoen Germany
1970 Goat Mário Zagallo Brazil
1966 Goat Alf Ramsey England
1962 Rat Aymoré Moreira Brazil
1958 Dog Vicente Feola Brazil
1954 Dog Sepp Herberger Germany
1950 Monkey Juan López Fontana Uruguay
1938 Dog Vittorio Pozzo Italy
1934 Dog Vittorio Pozzo Italy
1930 Dog Alberto Suppici Uruguay
Not a single title for Dragons, Pigs, Buffaloes and Horses.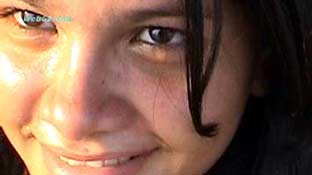 Brazilian Girls
One attraction of the FIFA World Cup are the Brazilian girls who will scream, shout and dance for their Seleção around Neymar and all the other super players.
Pre game World Cup Stories
Confederation Cup 2013
An exciting team from Brazil had dominated the tournament against Spain and Italy during the absence of Germany and probably one out of these 4 teams will have the best chances for the 2014 FIFA World Cup.
Besides them it might be the Netherlands and Uruguay who might always be good for an upset.
Look back here at a very special FIFA World Cup 2010 Blog from Dr. Wu
World Cup History
FIFA World Cup 2006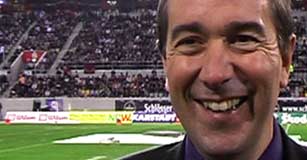 Fox Sports' Nick Halling had defined the British hopes for the World Cup with Wayne Rooney, Michael Owen and David Beckham, but Portugal had been too strong for them. Real Video
Here's more from the German Football World Cup in 2006
FIFA World Cup 2002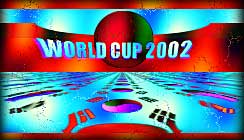 Already back in 2002 web62.com had been a place to watch fan videos.
These were comments from fans from all over the world during the Football World Cup 2002. Real Video 1 | Real Video 2 | Real Video 3
More from the Asian Football World Cup in 2002