Myanmar Burma
May 09, 2008
The Myanmar Junta is enjoying a public holiday until Tuesday. Before that no more visas will be issued to foreign aid workers while around 1 million victims are still waiting for doctors, help and supplies. Experts fear the outbreak of diseases caused by thousands of floating dead bodies.
An important source and center for information is the already famous blog of Ko-Htike
... Myanmar 2008
May 08, 2008
1,5 million victims of the Cyclone Nargis are in need of help, but the Junta in Myanmar does not want any foreigners in the country.
May 07, 2008
Cyclone Nargis might have killed up to 100.000 people in already pressured Burma. 24 million are affected and the Junta is not permitting enough aid supply.
... Myanmar 2007
October 31, 2007
In Burma Myanmar thousands of monks are again filling the streets while the government has been accused of kidnapping young children due to a lack of volunteer soldiers.
October 09, 2007
New massacres have been reported from Burma.
October 02, 2007
In Burma Myanmar the ruling Junta has launched a genocide campaign against the monks and during nightly curfews hundreds are getting beaten to death or deported to Northern concentration camps.
October 01, 2007
In Burma Myanmar thousands of monks are getting deported into dubious Northern prison camps.
September 29, 2007
UN envoy Ibrahim Gambari is traveling through Burma Myanmar where the government reports that all demonstrations have been crushed.
September 28, 2007
Today 25 people were killed by the military Junta of Burma Myanmar. Also the Japanese reporter Kenji Nagai had been executed by the Burmese military. Meanwhile the US haven frozen Burma's bank acounts while the Junta is setting up concentration camps.
September 28, 2007
Another 9 people were killed by the military Junta of Burma Myanmar. Also a Japanese reporter was shot dead.
September 27, 2007
The military Junta Burma Myanmar has imposed a curfew against thousands of freedom seeking monks and civilians. Meanwhile the Junta is using violence against the demonstrators. Over 200 monks have been arrested during the night.
A UN Security council decision had been prevented by China, saying that "sanctions" will not be helpful. Two monks were beaten to death and 150 people had been severely injured.
The Military Junta has been hold responsible for the death of 4 demonstrators by a radio station called the "Democratic Voice of Burma".
September 26, 2007
The Military Junta has given orders to shoot at 10.000 demonstrators who had refused to accept the curfew and the ban of meetings than include more than 5 people.
Tear gas had been used and Junta forces had fired into the masses.
The UN is preparing for a emergency meeting however Russia and China see the events as a strictly domestic affair.
September 25, 2007
Tensions between the demonstrating monks and government forces are further rising and Western analysts violent clashes like in 1988. Hopes are still with the Chinese government which might be in a position to calm down the threat of a civil war.
US President Bush had issued a severe warning to the Myanmar Junta which is still facing severe sanctions from the US and EU.

Myanmar Burma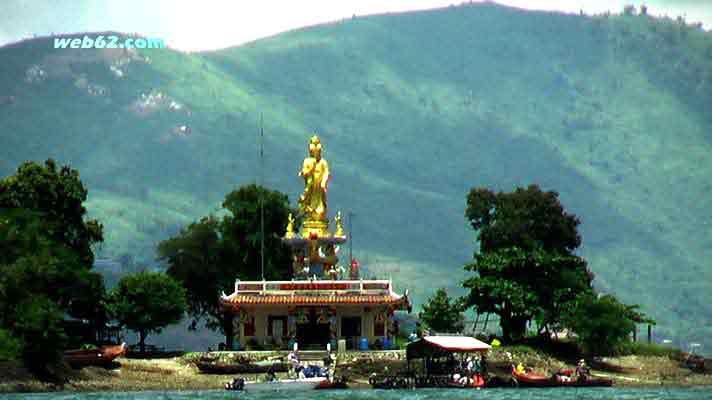 About Myanmar Burma
The Union of Myanmar is the largest country in Southeast Asia bordering Thailand, Laos, India and China.
The currently ruling Junta had changed the country's name from Burma into Myanmar in 1989 and due to continues violations of human rights many Western countries still prefer to stick to the old name Burma.
50 million people have established a GDP of around $ 100 billion despite of heavy sanctions from the Western countries.
At this time Myanmar is mainly supported by the Chinese government.
Until 1948 Burma had been a member of the British Empire.
Internet censorship is massive and not even free e-mail accounts are allowed.
Everyone has to use one of the 2 state owned providers while connecting differently is causing stiff jail sentences.
Still the Internet is a main course for the resistance fighters in a country that is ranked on 164 of 168 countries when it comes to the freedom of press and media.